Over a 5 day stay-cation I designed and built a coffee table of solid walnut. Start to finish was about 30 hours of work.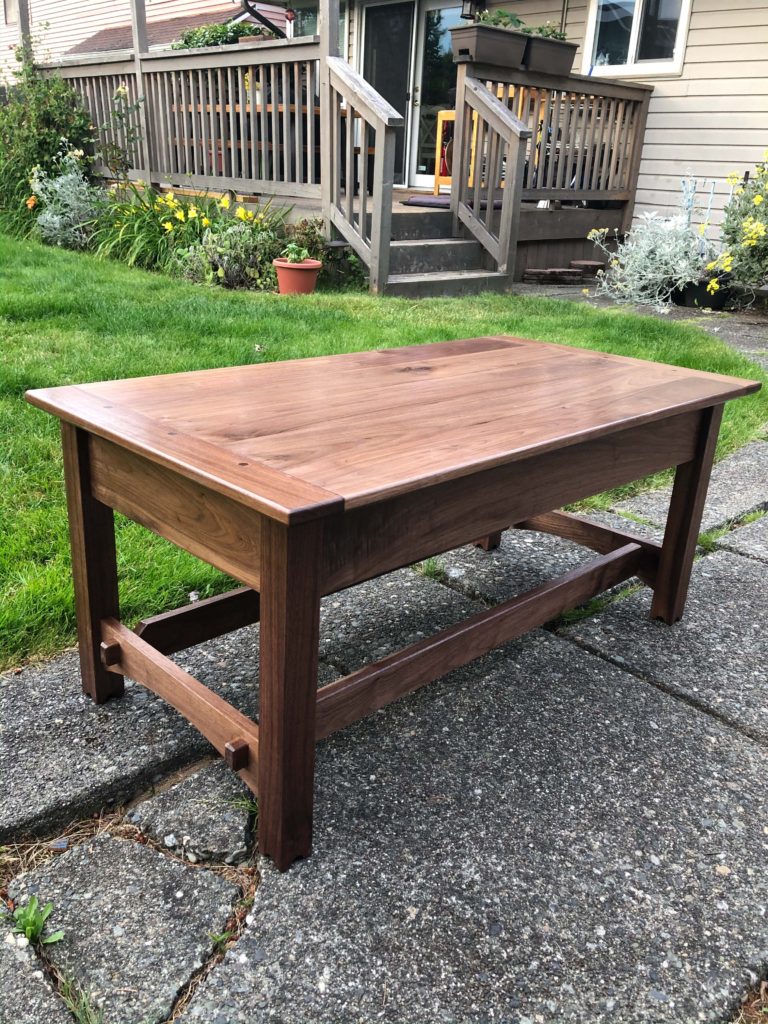 Making The Frame
I chose to use mortise and tenon joinery for the frame of the table. The lower stretchers are attached using through mortise and tenon joints, which was new for me. The final mortise came out quite clean compared to the first. To add a little bit of movement to the frame, I cut arches in the short lower stretchers. I also opted to use some rising table top hardware for the table to add a little extra functionality. Some of the boards had knots so I opted to fill them with epoxy resin.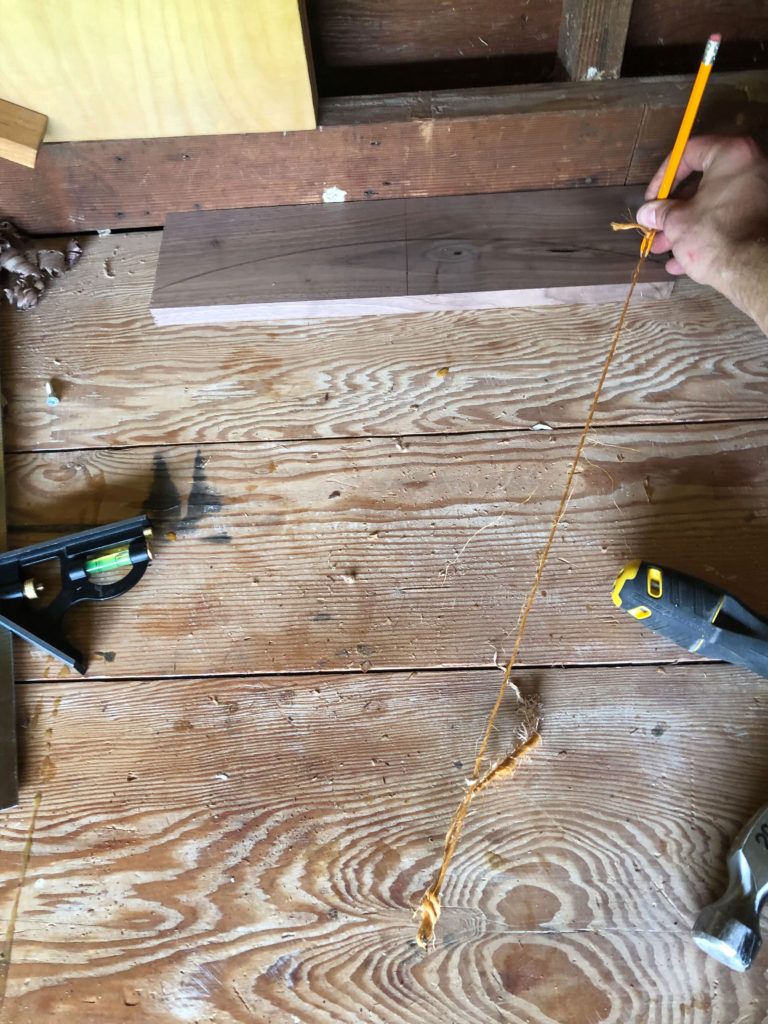 Breadboard Top
On a previous project, I had a laminated top warp very badly. I wanted to avoid that desperately since walnut is fairly pricey as far as lumber goes. I opted to add breadboard ends to the table top to prevent warping. The tenon on the table is slightly shorter than the mortise in the ends and only glued in the middle section to allow for natural seasonal expansion and contraction in the wood.
Finishing Up
After raising some unfortunate dents in the legs with an iron, I opted for shellac to finish the table. I wanted to use polyurethane on the top to add protection against spills. To keep the look consistent with the frame, I coated the top in de-waxed shellac which is compatible with polyurethane.